Americorp Application Essay
Waitlist
If recommended for service in NCCC, applicants are placed in a pool of eligible applicants. Applicants are selected based on the strength of their application compared to other candidates until the allotted member slots are filled. Members not initially selected are offered waitlist slots.
As spots on campus become available, waitlisted applicants who submit the required clearance paperwork are invited. These offers are sometimes extended with short notice – in some cases, only days before a campus start date. The number of selected waitlist applicants varies and is entirely dependent on the number of available slots. Chances of being selected from the waitlist are typically higher in the winter cycle.
If an applicant is not selected from the waitlist, he or she is encouraged to revisit and revise the application and reapply for future classes.
The quality of the application and the application submission date are considered when selecting waitlist applicants for service.
Withdraw or Decline
An applicant may decline or withdraw at any time during the application process. To do so, formally withdraw the application from the My.AmeriCorps portal or notify an NCCC staff member.
Clearances
All applicants must pass NCCC medical and legal clearances. The clearance process begins when an applicant receives a campus or waitlist invitation.
Applicants must complete a Medical History form. Forms are carefully reviewed and individually processed. A licensed medical professional may contact the applicant or the applicant's medical provider to gather more information. NCCC strives to accommodate individual needs and ensure the safety of each member.
Applicants must submit an official fingerprint card. The criminal history of each applicants – both NCCC Traditional and FEMA Corps – is reviewed. Any applicant convicted of murder or listed on the National Sex Offender Public Website is prohibited from service in AmeriCorps NCCC. All other convictions are evaluated by NCCC staff.
FEMA Corps applicants undergo additional screening conducted by FEMA. This process is separate from the NCCC legal and medical clearance processes outlined above. FEMA security conducts an initial pre-screening background investigation and a credit history check. After an applicant is pre-cleared to arrive on campus, FEMA conducts a complete federal background investigation that continues into the service term.
Join our AmeriCorps team
Apply Today!
---
Grow your career while giving back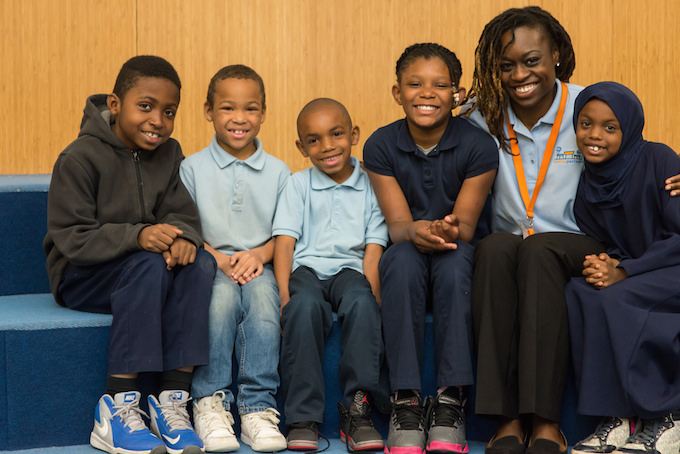 AmeriCorps members get things done, and are critical to our success as an organization. Be it leading the day-to-day operations of our reading centers, recruiting volunteers, or coaching volunteer tutors, our members make an impact on the students we serve.
As an AmeriCorps member, you'll receive a great place to serve, ongoing professional development, and a chance to springboard your career. Our members are ambassadors for service, demonstrate a passion for education, and strongly believe in our vision and values. #TogetherWeAreBetter
---
FAQs

"Serving as an AmeriCorps member with Reading Partners has shown me how important it is to be active in education. It is more than just helping people; it's about caring and giving a voice to those who are not heard."
– Ben Madry, Site Coordinator serving in DC
What can I do as an AmeriCorps member?
Members serve directly in a partner school site or within a region for an 11-month term. Because we work with elementary schools, our AmeriCorps opportunities run from August – June each year.
Programming – interested in tutoring students and coaching volunteers?
Regional Site Coordinator
Community engagement– interested in volunteer recruiting and engagement?
What can I do as a VISTA member?
Our VISTA members have the chance to serve on our national team or regional teams. VISTAs focus on creating sustainable and capacity-building projects, like grant writing, communications, or program operations. Reading Partners will be recruiting VISTA members to begin service in August of 2018 and November of 2018. For more information about the VISTA program in general, visit the Corporation for National and Community Service website.
What else do I need to know?
As an AmeriCorps member with Reading Partners, you're both part of a national service movement and a growing educational nonprofit—which means you've got access to some great benefits.
We offer a competitive stipend, health benefits, and ongoing professional development. Check out our full list of benefits & need-to-know info.  
How can I learn more about the Reading Partners AmeriCorps experience?
Read our blog for firsthand accounts of what it's like to serve and what opportunities arise after service.
Still have questions? Contact us at americorps@readingpartners.org!